What is Acupuncture?
Acupuncture, simply stated, is a health science which is used to successfully treat both pain and dysfunction in the body.
Acupuncture has its roots deeply planted in China. In fact, authorities agree the science is between 5,000 and 7,000 years old. Its use spread throughout ancient Egypt, the Middle East, the Roman Empire and later into Western Europe as merchants and missionaries to China told of the amazing discoveries the people of the Orient had developed. Acupuncture did not become known on a national level in the US until 1971 when diplomatic relations between China and America were relaxed.
Early Chinese physicians discovered there is an energy network traversing just below the surface of the skin which communicates from the exterior to the internal organs and structures over 1,000 "Acupoints" on the body. This energy works in harmony with the body's circulatory, nervous, muscular, digestive, genitourinary and all other systems of the body. When this vital energy becomes blocked or weakened, an effect in a body system or anatomic location becomes evident. Stimulation of one or a combination of key "Acupoints" on the body may restore harmony to the affected area.
There are several acupuncture methods beyond simply inserting needles. Sometimes a low electrical charge is sent through the needles and sometimes the needles are heated with a heat lamp or "moxa stick," which is an herbal heat source that looks and burns like a cigar. Sometimes two needles are used at one trigger point. Sometimes the needles are twirled or manipulated by hand, and sometimes needles aren't used at all, but trigger points are massaged instead.
Can Acupuncture help my condition?
The best answer will come from an experienced practitioner like Dr. Bardwell who will examine your medical history, condition, and what other treatments you have been or are receiving, and then decide whether acupuncture is suitable by itself or as adjunctive therapy. If traditional treatments haven't  resolved your problem, then acupuncture may be an option.
Conditions Recommended for Acupuncture by the World Health Organization (W.H.O.)
Respiratory Diseases

Acute sinusitis
Acute rhinitis
Common cold
Acute tonsillitis
Acute bronchitis
Bronchial asthma
Eye Disorders
Acute conjuctivitis
Cataract (without complications)
Myopia
Central retinitis
Disorders of the Mouth
Toothache
Pain after tooth extraction
Gingivitis
Pharyngitis
Neurologic Disorders
Headache
Migraine
Trigeminal neuralgia
Facial paralysis
Paralysis after apoplectic fit
Peripheral neuropathy
Paralysis caused by poliomyelitis
Meniere's syndrome
Neurogenic bladder dysfunction
Nocturnal enuresis
Intercostal neuralgia
Gastrointestinal Disorders
Spasm of the esophagus and cardia
Hiccups
Gastroptosis
Acute and chronic gastritis
Gastric hyperacidity
Chronic duodenal ulcer
Acute and chronic colitis
Acute bacterial dysentery
Constipation
Diarrhea
Paralytic ileus
Irritable Bowel Syndrome
Orthopedic Disorders
Acupuncture Beats Drug For Knee Arthritis Relief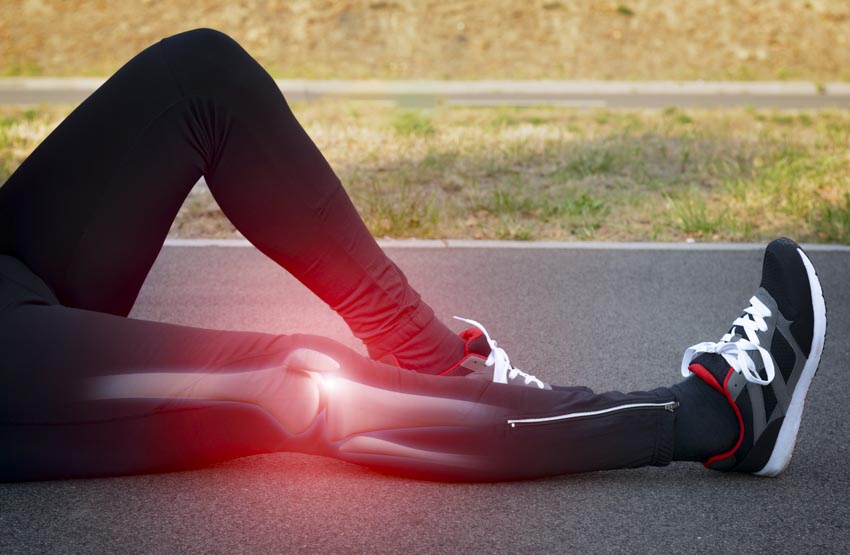 http://www.healthcmi.com/Acupuncture-Continuing-Education-News/1842-acupuncture-beats-drug-for-knee-arthritis-relief
Tennis elbow
Sciatica
Low back pain
Rheumatoid arthritis
Other Disorders
Fibromyalgia
Chronic Fatigue Syndrome
References
[1] Zhang Y, Mi Y, Gang J, Wang H. Effects of Warm Needling Moxibustion on Knee Cartilage and Morphology in Rats with Knee Osteoarthritis [J]. Chinese Acupuncture and Moxibustion, 2016 Feb;36(2):175-9.
[2] arthritisresearchuk.org/
[3] arthritisresearchuk.org/
[4] Li Q, Duan WP, Cao XM, et al. Case-control Study on the Relationship Between Body Mass Index and Lower Limb Alignment of Patients with Knee Osteoarthritis [J]. China Journal of Orthopaedics and Traumatology, 2011, 24(11):911-914.
[5] jia.org.uk/medication
[6] Bouxsein ML, Boyd SK, Christiansen BA, Guldberg RE, Jepsen KJ, Muller R. Guidelines for assessment of bone microstructure in rodents using micro-computed tomography. J Bone Miner Res 2010; 25:1468–86.